Roof Cleaning in Julington Creek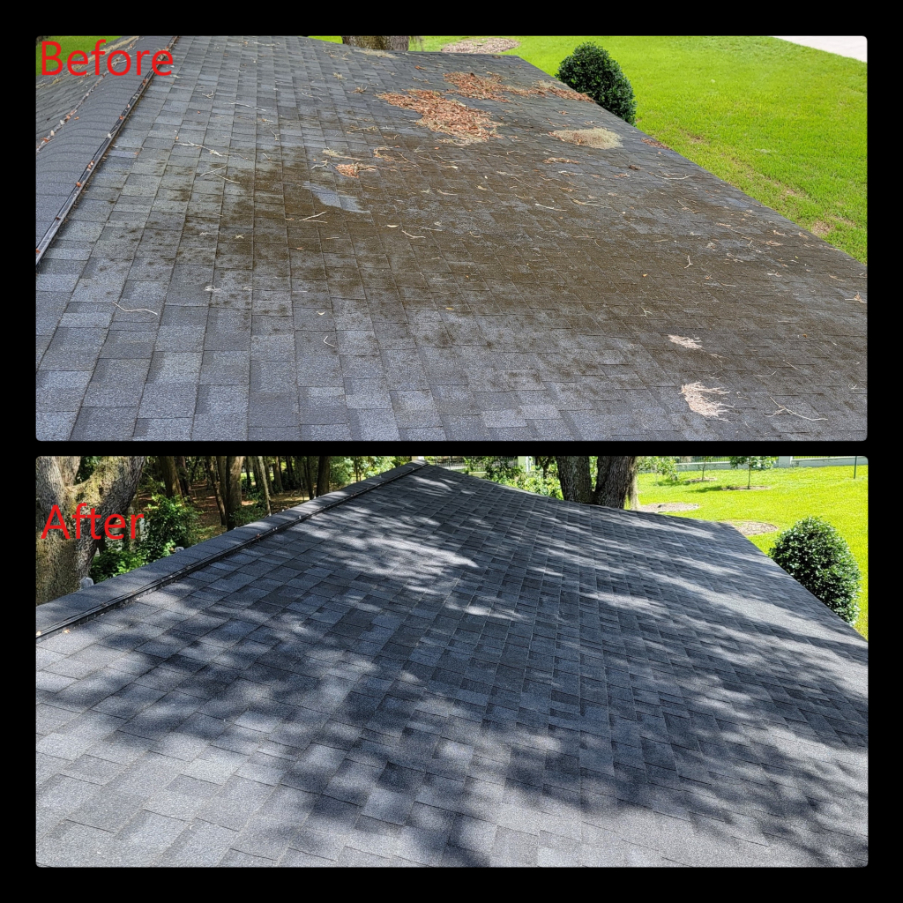 We were called to clean this 3 year old roof of their guest house on this beautiful Bishop Estates Road property. As you can see from the pictures, accumulation of leaves and such had built up on the roof causing some bad staining. The leaves start to break down causing compost and also trap dirt causing a "mud" to build up. Using our cleaning solution, the roof came out great. The customer was very happy with the end result and we will be called back for future cleanings. Call us to restore your homes curb appeal with a roof cleaning today!
Services: Roof Cleaning
Gallery
TRUST YOUR HOME TO JACKSONVILLE'S PRESSURE WASHING EXPERTS! GIVE US A CALL TODAY!