Driveway Cleaning For Jacksonville Property Maintenance Made Easy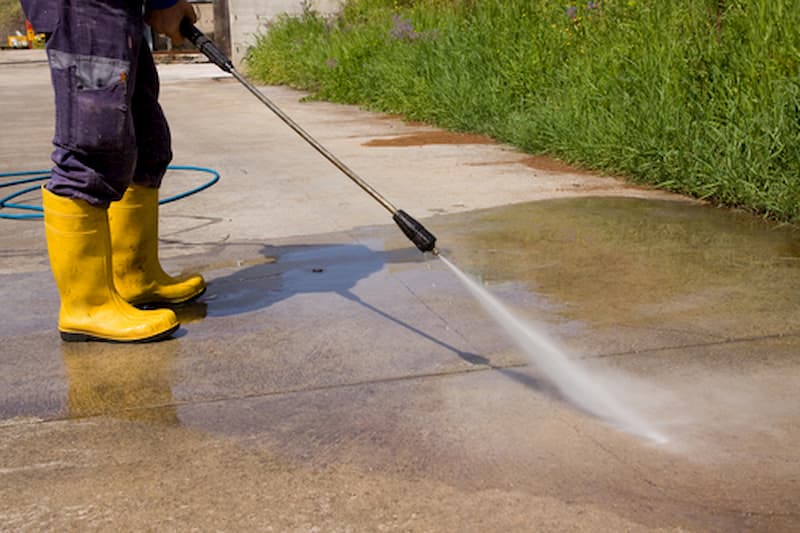 Are you tired of slowly seeing your once beautiful driveway taken over by dirt and grime? If you're in the Jacksonville area, then you need a professional driveway cleaning by the pressure washing specialists at Dream Clean Power Cleaning, LLC.!
Driveways are useful for parking your car and all sorts of activities, but the condition they're in can significantly impact your curb appeal and property value. Homeowners know the importance of keeping their surfaces clean, and that's why the folks here put their trust in Dream Clean Power Cleaning, LLC. when they need professional pressure washing for Jacksonville. Our driveway cleaning and pressure washing services take the blue ribbon for delivering high-quality results, and we're confident that you will love what we can achieve.
If you need a reliable surface cleaning team to take your property back to its original glory, Dream Clean Power Cleaning, LLC. is who you can count on! Give us a call for expert driveway cleaning in Jacksonville today at 904-495-2794.
Concrete Pressure Washing & Pavement Care
Driveways aren't invincible, yet we expect them to put up with daily wear and tear as well as whatever mother nature throws at them. While your driveway may be durable, it will lose its attractive appearance and start to break down if it isn't maintained correctly. That's why when your driveway starts to get covered in filth, you should reach out to the driveway cleaning experts at Dream Clean Power Cleaning, LLC. and let us take care of it for you!
Our driveway cleaning specialists use advanced surface cleaning technology to break apart any grime or substance attached to them. We use specialized attachments to give your driveway a deep, uniform wash that will have it spotless from top to bottom without leaving any streaks or blemishes behind. We also don't use harsh chemicals with our driveway washing treatment, so you'll never have to worry about our services damaging your lawn or landscaping.
What are some of the benefits that our driveway cleaning service can bring to you? How about:
A gorgeous driveway that looks brand new again and elevates your curb appeal
Complete surface disinfection and sanitation
Thorough removal of organic substances and slipping hazards
Superior protection for your driveway so it can last you longer without degrading
Your Top Choice For Residential Pressure Washing
Driveway cleaning isn't the only service our experts provide, and whether you want to focus on one area or have your entire property beautified, you can rely on Dream Clean Power Cleaning, LLC.! We're prepared to take your surfaces back to their pristine condition, so give us a call the next time you need a dependable pressure washing treatment such as:
House Washing
Patio Washing
Roof Cleaning
Sidewalk Cleaning
And Much More
TRUST YOUR HOME TO JACKSONVILLE'S PRESSURE WASHING EXPERTS! GIVE US A CALL TODAY!