Government Exterior Cleaning: Pressure Washing For Simplified Property Maintenance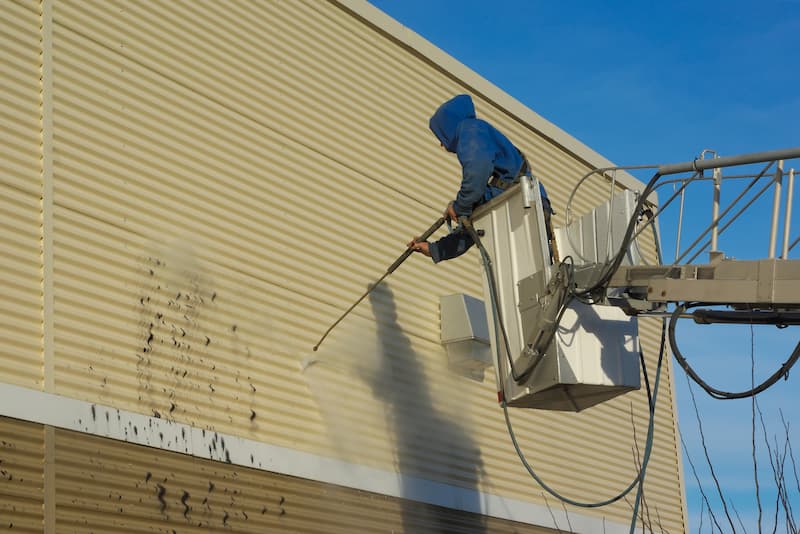 If you're looking for a professional and insured pressure washing company that can get Jacksonville's government buildings and surfaces spotless, then Dream Clean Power Cleaning, LLC. is who you need. Our government exterior cleaning service can restore any surface's beauty for a long-lasting shine.
Nothing that's left exposed to the elements will last forever, but when it comes to government property, keeping a clean, professional appearance is a must. Dream Clean Power Cleaning, LLC. is the company people rely on when they need first-rate pressure washing for Jacksonville, and we're honored to serve our community with precision services that achieve outstanding results. Whether you need a home, business, or government property cleaned, you can depend on our hard-working technicians to exceed your expectations and get your exterior surfaces gorgeous again.
Dream Clean Power Cleaning, LLC. is prepared to take on any project, and if high-quality pressure washing by an experienced company is needed, we're here to serve you. For professional government exterior cleaning and expert pressure washing, call us at 904-495-2794.
Pressure Washing For County, City, State Facilities
A government-owned facility should maintain an image of professionalism and respect, but that can be hard to command if the property's exterior surfaces are covered in dirt and grime. Pressure washing is the best way to get those surfaces looking perfect again. Still, it's a service that should only be trusted by experienced professionals who are insured and prioritize safety. Dream Clean Power Cleaning, LLC. is the team you can trust for government exterior cleaning. Our experts use only the industry's most advanced and trusted pressure washing technology.
Some of the reasons you can trust our government exterior cleaning service above any other include:
We use eco-friendly cleaning solutions that won't harm landscaping, lawns, or plants
Our technicians are skilled at removing stubborn stains and all types of eyesores
Our service disinfects and sanitizes any surface we treat
We're experts at removing slipping hazards such as grease and algae
Pressure washing by our team eliminates organic substances before they can spread
Government exterior cleaning by our company will make any facility look brand new again
Pressure Washing You Can Always Rely On
Government exterior cleaning is one of many professional services our pressure washing experts provide in Jacksonville. Our expert staff is ready to help with your exterior cleaning need, and we specialize in cleaning all types of surface materials. No project is too big for our team, so reach out to us for a free estimate on pressure washing services such as:
Dumpster Pad Cleaning
Storefront Cleaning
Sidewalk Cleaning
Grease Trap Cleaning
And Much More
TRUST YOUR HOME TO JACKSONVILLE'S PRESSURE WASHING EXPERTS! GIVE US A CALL TODAY!