Patio Washing & Deck Cleaning In Jacksonville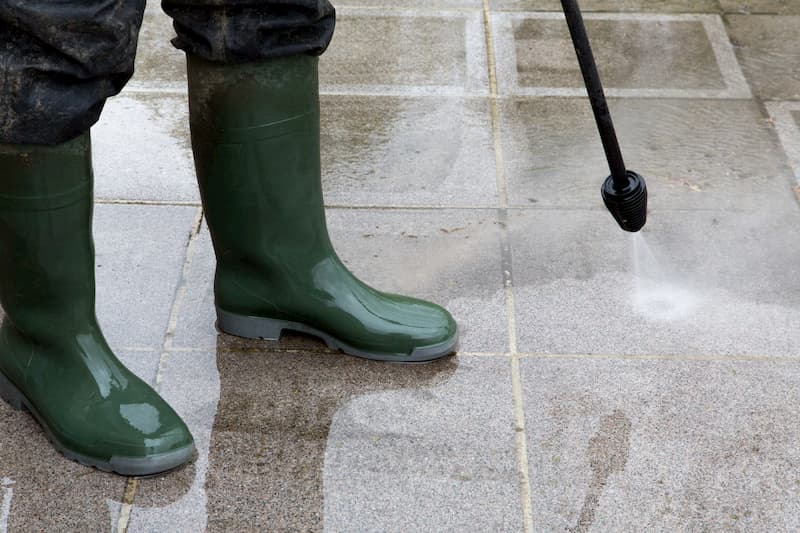 Is your Jacksonville patio or deck not looking as beautiful and enticing as you would like it? Then the patio washing experts at Dream Clean Power Cleaning, LLC. have got just the service you're looking for!
Patio washing is one of our specialties at Dream Clean Power Cleaning, LLC.. When people here need professional pressure washing for Jacksonville, they depend on us because they know we deliver the best results! Our team of experienced pressure washing professionals understands what our climate puts your exterior surfaces through, and that's why we use only the industry's most trusted and advanced technology to ensure your property gets a precision clean. When you depend on our team, you'll get peace of mind from hiring dedicated experts in the field who will treat your property with the care and respect you deserve.
Are you ready to have a spotless deck or patio once more at your home? Then call the patio washing experts at Dream Clean Power Cleaning, LLC. today at 904-495-2794!
Deck Cleaning Pros To Maintain Your Outdoor Entertaining Spaces
It isn't hard to see why decks and patios are so beloved by homeowners here in Jacksonville. These outdoor spaces allow us to entertain our guests in the fresh air, soak in the sun, fire up the barbeque, or watch the sunset with a cold beer. Decks and patios are the star attraction for almost every Jacksonville home, but they can quickly lose their appeal when they get filthy. Patio washing by Dream Clean Power Cleaning, LLC. is the service you can depend on to get your outdoor entertainment space back to its pristine condition.
Our deck and patio washing services use specialized pressure cleaning equipment that removes unsightly eyesores and germs without risking any damage to the surface materials beneath. We take great care to ensure all of your outdoor furniture and surrounding areas are protected and then get to work revitalizing your deck or patio with the precision pressure washing that will get every surface spotless.
Some of the benefits that our patio washing service provides include:
You'll enjoy a deck or patio that will be sanitized and free from germs and bacteria
We can wash out any slippery substance on your deck or patio
Our patio washing will enhance your home's overall curb appeal
Your deck or patio will enjoy an extended lifespan after our pros clean it
You'll get more use out of your deck or patio once it's clean, beautiful, and healthy
Jacksonville's Top Pressure Washing Team
Patio washing is far from the only expert pressure washing service Dream Clean Power Cleaning, LLC. provides! You can trust our pros to get your entire property spotless again. If you're in the Jacksonville area, give us a ring the next time you need professional services such as:
Driveway Cleaning
House Washing
Roof Cleaning
Fence Cleaning
And More
TRUST YOUR HOME TO JACKSONVILLE'S PRESSURE WASHING EXPERTS! GIVE US A CALL TODAY!