Dumpster Pad Cleaning For Properly Maintained Jacksonville Commercial Spaces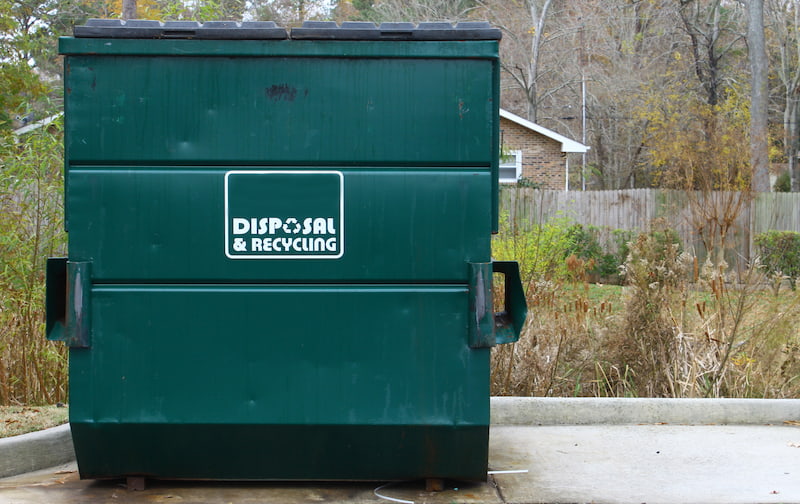 The dumpster pad is one area of your Jacksonville business that should never go neglected, and if the time has come to give it a deep clean, Dream Clean Power Cleaning, LLC. is who you can trust! Our dumpster pad cleaning service will remove any unsightly filth and foul odors from your dumpster area and give your curb appeal a boost you can be proud of!
Keeping your commercial enterprise operating is enough work on its own, so when you need your exterior surfaces looking their best, you can always count on Dream Clean Power Cleaning, LLC.! Our professional pressure washing for Jacksonville is what business owners depend on when they need a revitalizing clean for their surfaces, and we never let them down. With our state-of-the-art pressure washing systems, you can rest assured that there's no grime or filth that our team can't wash away!
Clean surfaces will always make a positive impression when it comes to attracting new customers. So if you need dumpster pad cleaning in the Jacksonville area, give Dream Clean Power Cleaning, LLC. a call at 904-495-2794!
Dumpster Area Sanitation
When you think about everything that gets tossed into your dumpster, you'll find it's no secret why this area gets so filthy. You may also believe that a dirty dumpster pad is no big deal because, after all, it's where the trash belongs, not your customers. But keeping a clean dumpster pad is essential for every business because a filthy dumpster area can hurt your curb appeal, compromise the healthiness of your property, and worse. If where your dumpster is placed could use some professional help, the dumpster pad cleaning pros at Dream Clean Power Cleaning, LLC. are here to the rescue.
Our dumpster pad cleaning service uses robust cleaning solutions to break apart any grease, grime, or substance on your surface areas. No contaminant stands a chance against our team, and with our pressure washing expertise, you'll enjoy a dumpster station that complements the rest of your business and keeps your visitors safe.
Here's how our professional dumpster pad cleaning service benefits you:
It disinfects and sanitizes your dumpster area to reduce the chance of illnesses
It removes slippery substances that could endanger your workers or guests
It removes foul, obnoxious odors from emanating from your dumpster pad
It reduces the number of pests that are on your property
It helps to elevate the curb appeal of your business
Jacksonville's Number One Commercial Pressure Washing Team
Whether it's dumpster pad cleaning or building washing, Dream Clean Power Cleaning, LLC. is always honored to be the pressure washing company Jacksonville depends on the most. We love helping our fellow businesses with their exterior cleaning needs, and if you have a surface you need to be beautified, we're here for you! Call on our team the next time you need pressure washing services such as:
Grease Trap Cleaning
Storefront Cleaning
Fleet Washing
Building Washing
And More
TRUST YOUR HOME TO JACKSONVILLE'S PRESSURE WASHING EXPERTS! GIVE US A CALL TODAY!