Awning Cleaning in Cypress Village, FL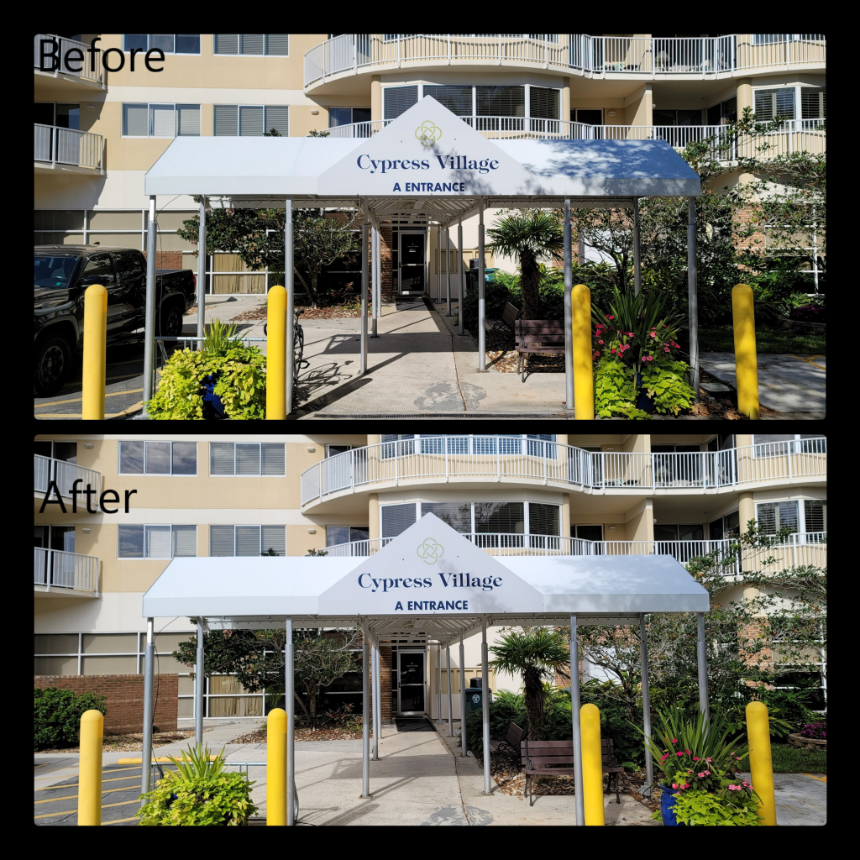 We were called to come see about cleaning the awnings at Cypress Village Retirement Community. As you can tell by the pictures that they were covered in heavy mildew. Came out fantastic. Came out so good that we just secured their entire 279 home community. Going to be a busy 2023!
Services: Awning Cleaning
Gallery
TRUST YOUR HOME TO JACKSONVILLE'S PRESSURE WASHING EXPERTS! GIVE US A CALL TODAY!